Posted on 22nd Jan 2017 15:23 | By Ryan Wood ryan@thesun.co.nz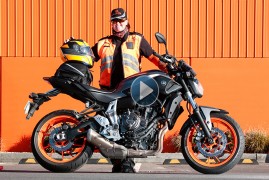 More than $9,000 has been raised in a charity ride organised by Bayride Motorcycles. Three hundred bikers turned up at the Tauranga store last Sunday for the ride, which cost $20 a head to take part in. The event was a means of raising money to help...
Read The Full Article...