It's a line that may have summed up the Volvo line-up of functional 1980s vehicles, but today, Volvos aren't mere boxy, safe people-shifters.
Things have changed.
Volvo has put some thinking and chutzpa into its car design, while retaining the hallmarks of Swedish attention-to-detail and the safety features that came with them.
This part hasn't changed.
Drivers in the market for Volvos knew what they were getting, with much of it based on the view that if they could bring us safe bubble-gum pop with Abba, surely the Swedes could also build a solid, safe and reliable car. And so it was.
Abba and Volvo were the biggest Swedish exports for years.
Well, forget that 'boxy' past - today Volvos are sexy, elegant, curvy, interior design marvels. And they're fun to drive! They're a long ways removed from the comedy of Hollywood films.
Today, Volvo is Euro-hot and the XC60 T5 AWD is evidence of the heat that will melt that Swedish cool.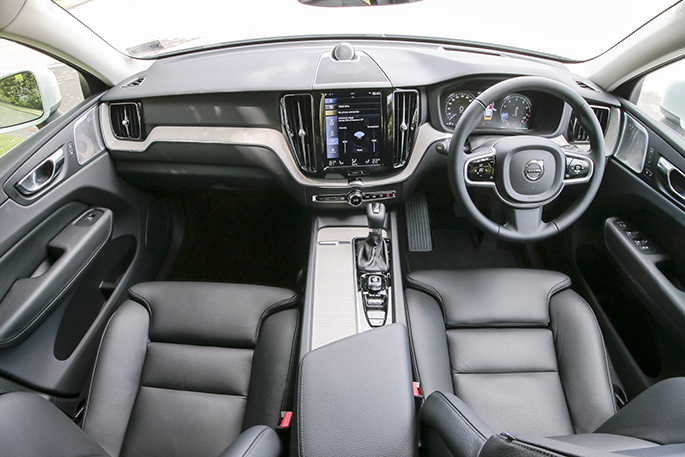 Insides and outsides
From the moment this driver sat in the cockpit, the ergonomics of the interior immediately made for a sense of 'fit' that confirms this is going to be a ride I can relax to and enjoy. So much of driver satisfaction in today's SUVs is determined by the way the driver interface is managed.
That driver interface comes down to easy access to controls and displays without distracting the driver from what's on the road around and ahead.
The Volvo XC60 interior is described in Volvo's brochure as being defined by "high quality materials, exacting levels of craftsmanship, intelligent use of space and attention to detail". No quibble from me.
"Everyone who travels in the XC60 will experience the same levels of comfort, space, light and design."
It's true too. The XC60 seduces from the moment drivers sit inside.
The front dash nine-inch vertically-oriented display is easy to see and read, the radio has a rotary volume control, as does the ride selection dial located in the centre console.
The display screen is a delight to use with the air conditioning controls located beneath. The start/stop button is also centre-mounted.
Volvo's combination of analogue dials and digital display work together well as a balanced tactile/visual approach to driver controls.
There is simply a sense of ease with all controls that means driving can be the main focus. All dials and controls were naturally in touch and I felt 'connected' to this ride.
On the road, the Volvo XC60 is an eye appealing SUV. The rear three quarter view reveals beautiful lines, panel indents and a curiously beautiful back tailgate design that brings a sense of cultured design to the otherwise straightforward SUV look.
A hint of Euro design is in the T-shaped LED headlights and driftwood décor inlay along the front facia and the roll-back centre console. Coupled with the jewel-shaped wheels, you can see they're definitely no longer considered boxy.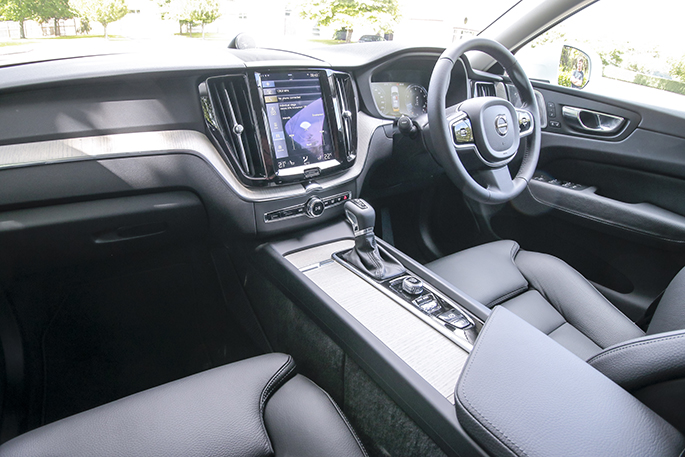 Any car manufacturer that uses B&W speakers (B&W make the world-famous 801 Matrix speaker used in major music recording studios, including Abbey Road) for its in-car entertainment system is putting real emphasis on small details that make for an enjoyable sensory experience in the cockpit.
From the slightly offset steering wheel (more at the top than the bottom) that gives drivers more leg room and the easy-reach gear shifter (with side shift for manual control gear shifting) the Volvo XC60 fits like a glove.
Special safety features
The head-up display on the windshield is a must-have feature and is standard on all Inscription and R-Design models. Volvo's display shows warnings and information relating to speed, cruise control functions and navigation in the driver's field of vision.
Road sign information and incoming phone calls are also shown in the head-up display that is beamed onto the windscreen to allow drivers to keep their eyes on
the road while also seeing the information on display.
This, above all other features, put the Volvo in a different class of driver safety.
Today's drivers are easily distracted. There is much going on in a typical cabin with multi-media displays, road navigation and LCD screens giving information about internal climate temperature, not to mention the increasing external clutter on today's congested roads around the Bay.
Many times as I've driven I have looked down to the speedo only to find myself quickly braking to avoid potholes the small amount of driver distraction caused.
The head-up display puts that dangerous scenario to an end.
The display can also be activated and deactivated. This driver would always choose to have the information located slightly below the sightline of the front windscreen.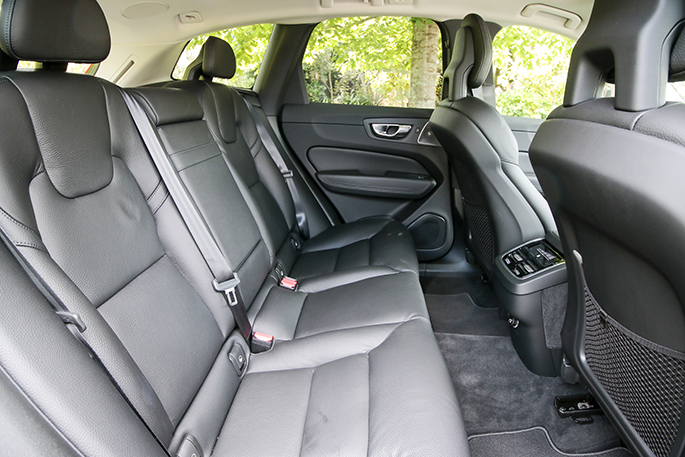 Swedish style (and a sizzle!)
Volvo may once have been boxy and merely 'good'. But today's Volvos are curvy, sexy and great to drive.
The on-road personality and drive characteristics of the Volvo XC60 T5 AWD were sublime. The easy gear shifting, absence of road noise (and engine noise at idle) and the quite different air suspension ride characteristics (all adjustable from the centre console) all combined into a ride of pure class and finesse. There is real engine push when needed and easy gear shifting (manual or auto) that makes this another example of small car-like drive characteristics in an SUV.
The driving experience is a dose of unexpected interior elegance combined with a cockpit that fits like a glove. Add in the extensive safety features and on-road ease of driving and Volvo has a real competitor to those who may be drawn to more upmarket marques in the SUV market.
Today's Volvos retain traditional safety features but add European flair and elegance.
It's a must drive for those in the SUV market!
Specs
Volvo XC60 T5 AWD

Power: 187kw/5500
Engine: 254hp 4-cylinder 2L turbo
Torque: 350Nm (1500-4800rpm)
Fuel consumption: 7.31/100km
Price: $89,900 (plus on-road costs)