The Commerce Commission is being asked to investigate the fuel market as the Government says New Zealand has higher fuel prices compared to other OECD countries.
"Most of the cost of fuel is outside the Government's control – driven by international prices and importer costs," says Tauranga-based Labour list MP Jan Tinetti.
"However, we want to make sure consumers are getting a fair deal at the pump."
She says petrol prices vary significantly across regions in New Zealand.
"Kiwis are paying significantly more for fuel in Wellington than Auckland, despite the regional fuel tax in Auckland."
Jan says the recent added fuel excise, which came into effect on Monday, will help fund "crucial transport infrastructure projects".
"This is the key way we are able to upgrade our roads. We are investing in safety upgrades to our state highway network to save lives. "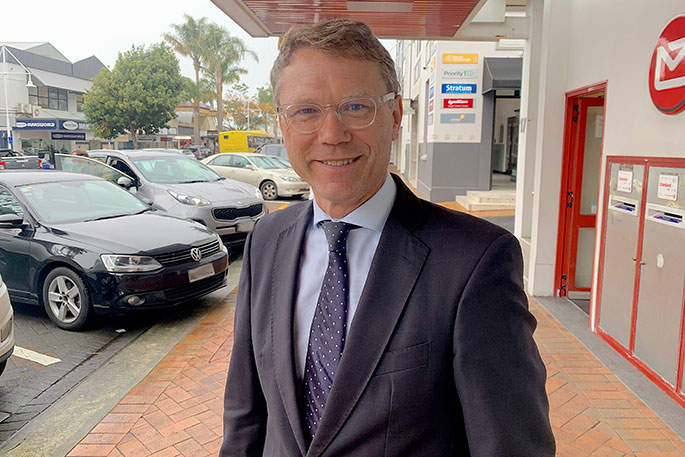 Paul Goldsmith.
In a statement released on Sunday, National's finance spokesperson Paul Goldsmith said the Government has legislated for three taxes since it came into power.
"Over three years this Government is taking an extra $1.7 billion from New Zealanders through its fuel tax increases, road user charges, petrol excise and Auckland regional fuel tax," says Paul.
Jan says decisions on fuel excise duty happen every year and every Government does it.
"It's not a new tax.
"This increase was also already announced well in advance, this is just the legislation to give it effect.
"Our significant investments in public transport and rail will benefit motorists, by reducing congestion and getting big trucks off the road," says Jan.
Jan says the previous National government increased the Government's revenue take from petrol by 24 cents a litre.
This included 17 cents more petrol excise. The rest of the extra tax on petrol came from National's increase to GST.
She says National increased fuel taxes six times while they were in government.
"National raised petrol excise six times and increased it by 17 cents. This raised a total of $4.9 billion while they were in government (not inflation adjusted or including GST).
"Both National and Labour use excise increases for transport investment. Excise increases have been made every few years by government. They've been around since 1927.
Fuel excise duty increased 40 per cent under the last Government.
"Excise/RUC allows us to improve our roading and transport infrastructure, like rail to the airport and safety improvements, which is sorely needed after years of neglect under the former government."