The last time I reviewed a Kia Sportage was around three years ago, and a little more than a month later I picked up my very own.
Now, three years on, I still love it – and I'm a guy who gets bored of cars very quickly.
Completely confident in my reaction, Tauranga Motor Company Kia have slapped the keys in my palm to the all-new Kia Sportage. Well played, Kia, well played.
This new model Sportage isn't just a tickle of the old models looks, this is all new, and really different.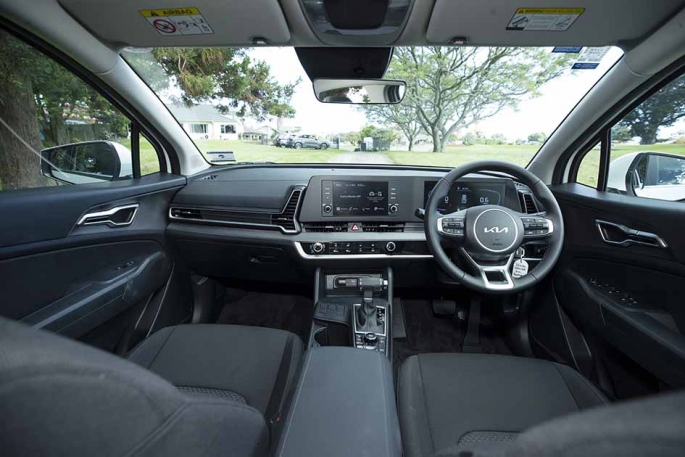 Picking up on the theme of Kia's latest vehicles, the Sportage has had a complete revamp from the inside out. There's all-new interior, an all-new exterior and eye bleeding appeal. I mean, just look at this thing! Even George Jetson would think this came from the future.
Okay so it's not a flying car, which due to lack of roads might put George off, but the future is definitely here with this SUV. The all-digital dashboard should have an Airbus badge on it, it is so damn cool. And, unlike so many cars today, this doesn't look like an afterthought that's been stuck on last minute, protruding out of the dash. Kudos Kia, this is elegant.
The new Sportage is bigger than its predecessor, in both length and width. This becomes apparent if you've driven both - not in a "wow, this became a tank" kind of way, but a transformation in driving experience.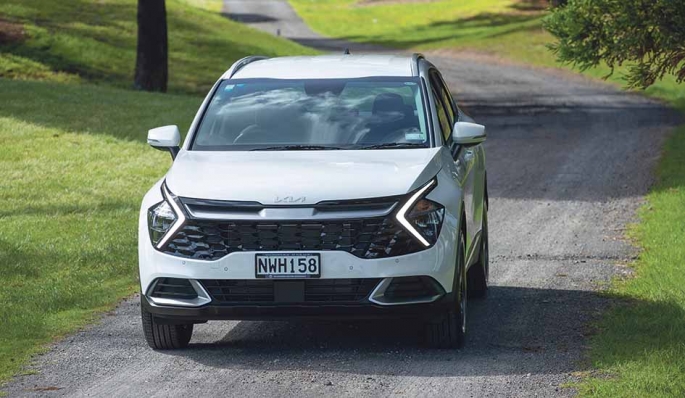 Out on the road, this beauty feels planted, robust and really smooth. It easily feels as good to drive as high-end luxury vehicles priced much, much higher, and keep in mind I was driving the LX Urban, which is the entry level model that comes in at the introductory price of just $34,990 plus ORC.
The LX Urban comes with a fettled 2.0 litre petrol engine, putting out a slightly increased 115kw – 1kw more than the previous generation. It also has a slight increase in torque, at 192Nm. Around town and at highway cruising speeds, it's quiet and refined.
For the size of the car, this is a more than capable engine. The six-speed automatic is well tuned to this motor, and behaves perfectly through the rev range.
Toys abound - even on this trim level. It has almost everything from the previous generation's top spec model, and it's all been improved too. Previously, things like the electronic park brake, forward collision avoidance and lane assist were missing on all but the best. Now they're included in the base model price. Of course, that's not everything. The list is extensive.
There's all-round parking sensors, LED lights, an eight-inch infotainment touch screen and smart cruise control, which can match the speed and keep you distanced from the car in front. There's a raft of other safety features, and there is even a leather steering wheel!
It comes with wireless Apple CarPlay and Android Auto, so there are no cables required unless you want to charge your phone from the handy USB charging port and spacious storage area. Wireless Qi charging is available in higher-spec models.
Comfort abounds in this latest range. The seating is as expected from Kia - superbly comfortable and great for long or short range driving. There's more room in the back for rear passengers, and more room in the boot for your luggage or a truly spacious palace for the pooch.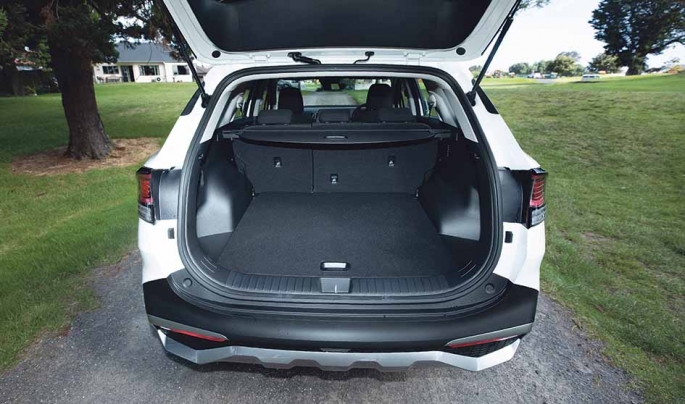 There's also a range of colours available, including new ones for this new generation. Fusion black, Clear White, Dawning Red and Black Sea Blue are available across the range, and the really interesting sounding Jungle Wood Green is available on the range topping X-Line.
The 2.0 litre petrol range comes with a six-speed automatic, the 1.6 petrol turbo gets a sporty seven-speed DCT automatic, and the diesel range an eight-speed automatic.
The introductory price for the LX Urban model is $34,990 plus ORC, and this offer ends on December 31. The range tops out with the X Line 2.0 Diesel AWD, coming in a $59,990 plus ORC, and there's a model for everyone in between.
I know where I'll be shopping for a new car next year, but you can beat me to the punch, get yourself to Tauranga Motor Company Kia and get to the front of the queue. You won't regret it.
Model: Kia Sportage
Trim: LX Urban
Engine: 2.0 litre petrol
Transmission: Six-speed Automatic
Introductory Price: $34,990 + ORC
Available from: Tauranga Motor Company, 100 Hewletts Road. Call: 07 578 1378.