Having done plenty of epic family road trips – Mum, Dad and two children – I've been pretty lucky that most of the time a medium sized sedan is all you need. Logistically it's a doddle.
However, the second you add a friend to the mix – even a small one - it starts to get complicated. Ditto for the dog. And what happens when the family grows? For that, you are going to need a specialised family wagon – a people mover.
Personally I've never felt the need to travel with a small horde – driving a taxi van for a year cured me of that. But for many, that extra flexibility is a huge consideration. For big families it is a vital necessity.
Thankfully, the people mover category has got a whole lot more sophisticated in recent times and more competitive. More importantly, it now includes Honda's CR-V Limited 7.
This much-loved medium-size SUV or Compact Recreational Vehicle (that's what CR-V stands for by the way) is one of the most popular vehicles of its type so to have the seven-seat option is fantastic. And the 2019 version is a real head turner, especially with the 'sharkfin' mags.
Honda designers have always been a thoughtful bunch and popping a couple of extra seats in the back – albeit smallish ones – makes all the difference to a growing family. And the family focus doesn't stop there.
In addition to Honda's suite of technology, and a plethora of safety features and a great entertainment systems, this vehicle has got 10 cup holders! Now that may not be a big deal to some people, but it does show the sort of attention to detail you are looking for when transporting a big family. Sometimes it's the little things that count.
All over this SUV there are features designed with the family in mind – check out the conversation mirror. Pop it down and you get a wide view of the people in the back without your eyes straying too far from the road. There is no need to crane your neck to see what's brewing in the back seats.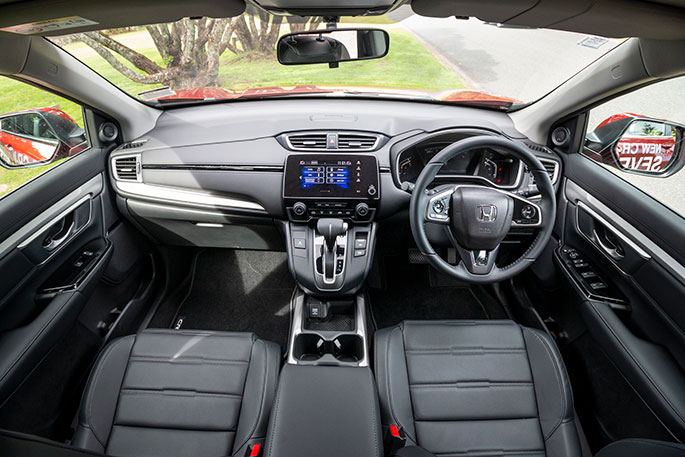 When it comes to a family wagon like this though there are certain things that you absolutely must have: Safety, reliability and performance. Good looks and convenience are the bonus items here.
This car is big on space and small on fuel consumption. The 1.5 litre turbo charged engine produces 190hp – more than enough to get the whole gang up and down the steepest highways. In fact this engine produces more power than the old 2.4 litre CR-V. But this one uses just 7.3 litres of fuel for every 100km travelled. It also has a five-year warranty with unlimited kms, and five years of nationwide 24/7 roadside assistance.
From the time I pressed the start button, this vehicle was easy to understand and easy to drive. The eight-way electronic adjustment on the driver's seat also helps one get in tune with the machine.
As all CR-V owners know, the auto gear shifter is located up high, making room for more storage in the central console. Just above that is the big LED screen and infotainment system. This is compatible with Apple CarPlay and Android Auto.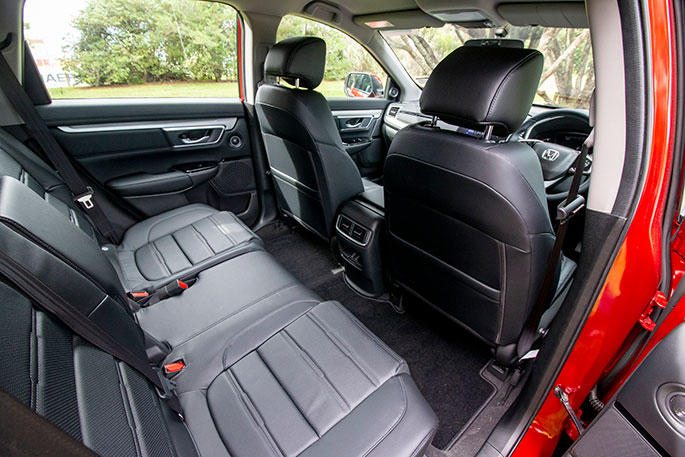 The SUV's of old were notoriously difficult to see out of when reversing but this is not an issue thanks to the multiple viewing angels available from the rear camera and displayed on the big screen. That's another big bonus for a family car like this.
On the road, the ride is smooth and you are armed with a generous amount of technology. This includes Honda's advanced engineering system that is designed to distribute crash forces away from the cabin. Rather than test this for myself, I watched the ANCAP crash test videos and the footage is quite telling. It has a five-star ANCAP rating.
Luxury is another feature of the Limited 7, with seven leather seats.
This really is the ultimate medium sized SUV for a growing family. These CR-V's are a lot bigger than they look and there is a lot of car for the money.
To test drive one head on down to Bay of Plenty Honda at the bottom end of Elizabeth St, near Takitimu Drive.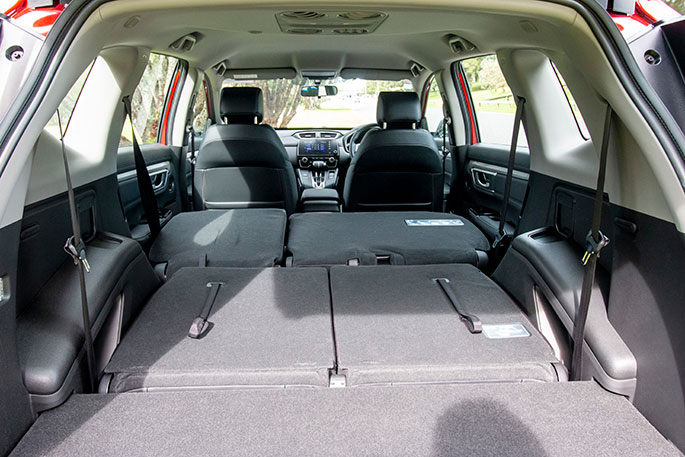 Model: CR-V 2WD Limited 7
Engine: 1.5 litre turbo petrol
Transmission: CVT
Power: 140kw [190horsepower]
Torque: 240Nm @2000-5000rpm
Price: $39,990 + ORC